Travel Challenge Book: Europe
The best travel companion for your journeys through Europe! More than 400 destinations you can check off your travel bucket list the second you visit them.
Whether you're traveling right now or not, this book will inspire your journeys across Europe for decades to come.
Travel Challenge Book is a great present for all travel lovers, adventurers, and solo/couple/family travelers!
You don't believe it?
Check it out!
What is Travel Challenge Book?
Travel Challenge Book is an amazing interactive travel book for all travel enthusiasts. It's more than just a travel journal with empty pages.
It's a great bucket list, travel journal, and travel memory book in one. If you love checking countries, popular travel destinations, and sights off your bucket list, and keeping your memories, notes, and photos in one place, you'll love this book.
The Travel Challenge Book is a unique gift for holidays, birthdays, graduations, and even weddings.
Look inside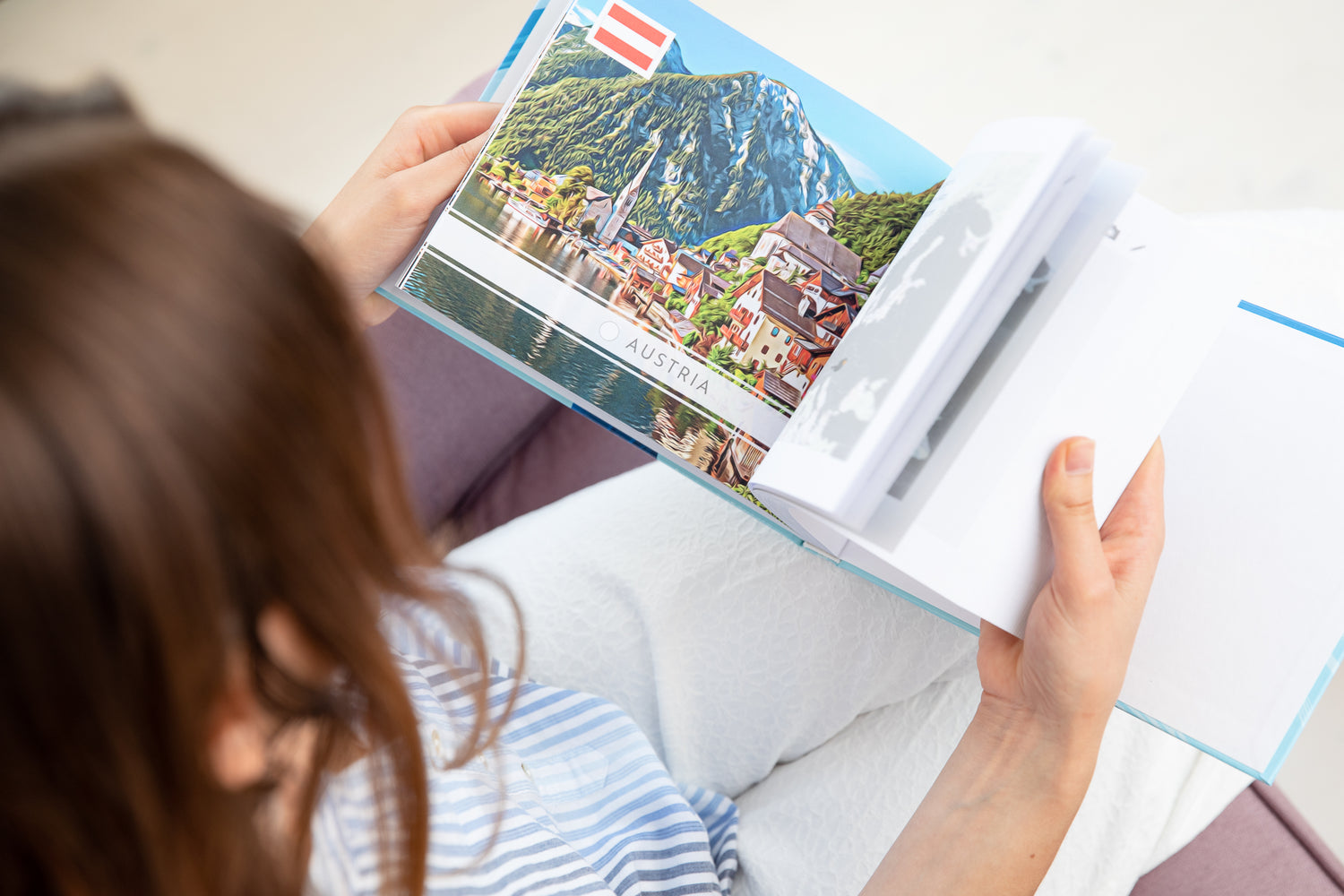 Why Travel Challenge Book?
First, it's a challenge to visit all the most popular travel destinations, check them off the travel bucket list, and fill in the book with notes and photos to keep your travel memories forever.
Second, it's also a challenge to travel to places you've never been, step out of your comfort zone, and experience something new.
Whether you want to travel the whole world or visit one place you've never traveled to before, it's a new experience that will challenge you!
I want this book!
What Travelers Are Saying...
TEREZA S.

"I received the Travel Challenge Book as a gift and I really enjoy it. Especially coloring the European travel map is a lot of fun. A great gift for all travelers. I hope that another book for other continents will be published soon."

AHMET I.

"It's such a great travel bucket list book. The best thing for me is marking off all the popular spots in Europe I've visited so I can keep track of where I've been and what I still need to see. It's so exciting! I can't wait for my next trip!"

ZDENKA S.

"The book appealed to me immediately beacause I like traveling and looking back on where I've been, when, and who with. I can stick photos inside, and many destinations in the book inspire my future trips. It's a very nice book , high quality, and with a nice design."

LISA S.

"I got this Challenge Book as a gift for Christmas and enjoy it a lot. Personally, I love to fill in the pages to all the destinations I already visited and relive all these amazing memories. Looking forward to adding more destinations to my travel list. I love it!"

MARY A.L.

"I have many friends who like to travel, and this book is a clever way to keep up with the many places they have been. This make a wonderful, thoughtful gift, or a personal record of your travels."