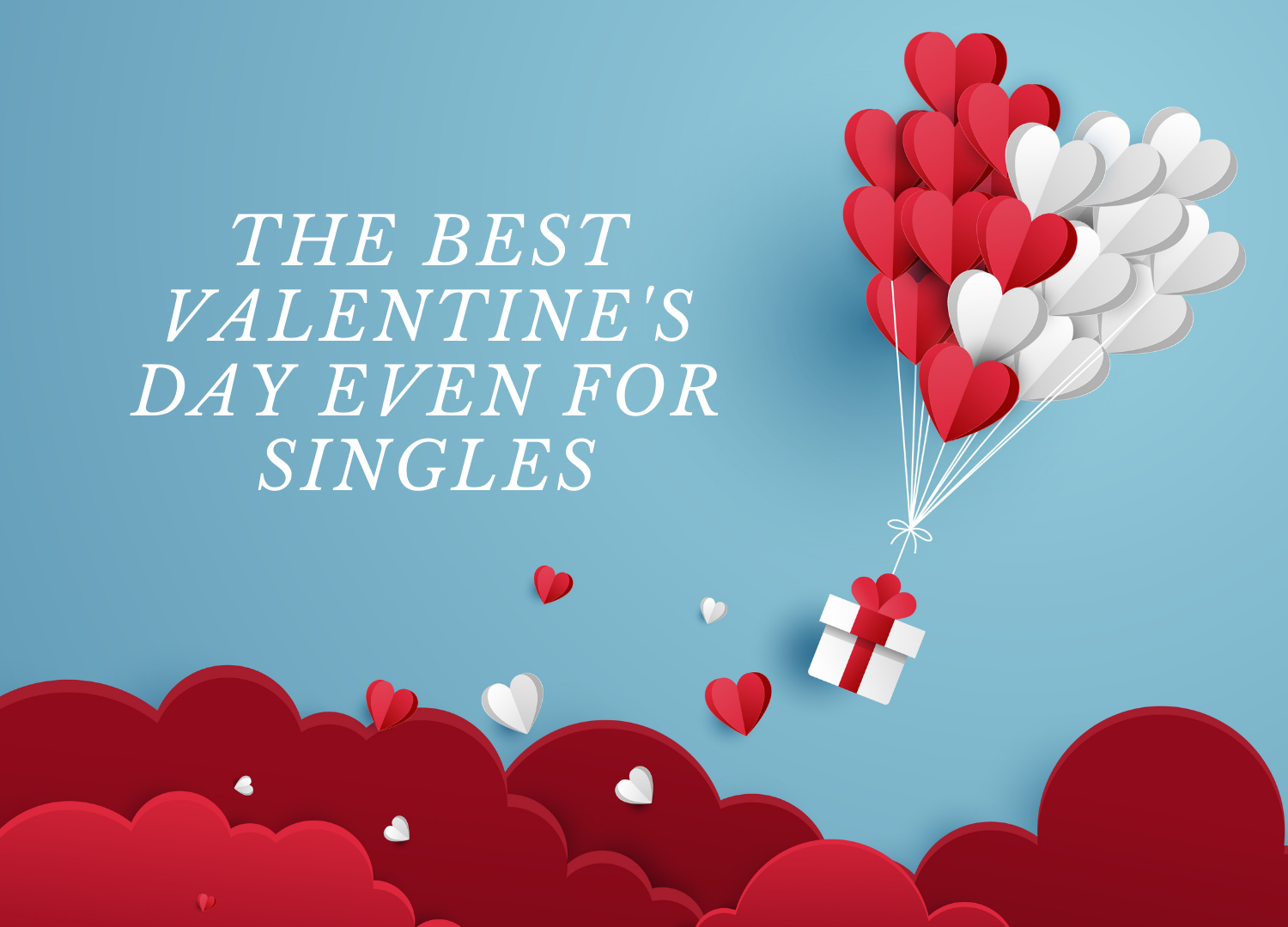 Are you looking for some things to do on Valentine's Day to make this holiday special for you and your loved one?
You don't have a partner, but would love to have some fun with your friend?
You don't celebrate Valentine's Day, but want to enjoy a great day on your own?
Hurray! Here you'll find a list of 10 things to do on Valentine's Day that you can enjoy with your partner, your best friend, or even alone! For most of them you even don't need to leave the comfort of your home. So keep reading and get inspired.
10) Enjoy a delicious brunch in bed, and don't forget the champagne.
This is one of the most popular Valentine's Day activities many couples love to do. Buy your favorite foods, strawberries, good champagne, and enjoy spending breakfast time in bed with your loved one. If you're alone, you can turn on your favorite music or read a book and stay under a blanket for the entire day. Who cares? It's your Valentine's day!
9) Have a fun night with board games or puzzles
Do you love board games and competing? Then open a bottle of wine with your partner or a friend and start playing. Pick as many board games as you can, and let's bet who will be the final board game winner. If you're alone, you can have a wonderful evening with puzzles. They're a great way to improve short-term memory. If you want to challenge yourself, you can also set a timer to complete your puzzles as quickly as possible.
8) Pick your favorite movies and plan a movie marathon
Are you a movie fan and do you have a long list of movies you'd like to watch? So, let's do it. Get cozy under a warm blanket with your loved one and sip together a cup of hot cocoa or get some tasty snacks. It'll be a long night.
7) Go on a hike somewhere you haven't been for a long time
If you don't feel like you want to stay at home and watch romantic movies, play games, or eat lots of chocolate, nature is the best place to go. You can spend the whole day outside and do something for your health instead of staying home. Choose a place you don't usually go, so that it feels more special.
6) Order dinner from an expensive restaurant you've always wanted to try
Is there a restaurant you've always wanted to dine in, but it's a little bit pricey? There is no better day to spoil yourself or your loved one than Valentine's Day. Make a reservation today or order a 3-course menu delivered to your home and have a great evening. You won't regret this choice!
5) Fill in the empty pages in your Travel Challenge Book with your favorite photos
Valentine's Day is a perfect day for reliving your travel memories and planning future trips. How many places have you visited so far? Mark them off in your Travel Challenge Book and stick photos or write down notes from your adventures. This way, you can keep your memories forever and share them with your friends and family.
Travel Challenge Book is a wonderful travel bucket list book for passionate travel couples as well as individuals. Get your book today and enjoy your Valentine's Day.
4) Stream a virtual concert or watch a comedy show
Has it been a long time since you went to a cultural event? Do you have a favorite singer, band, or do you and your partner/friend love comedies? Then do some research and pick some incredible shows or concerts you can stream at night and enjoy a fabulous evening.
3) Write down 10 things you like about yourself and share with your partner/friend
This is a tough but fun activity as most of us can easily complement others, but not that easily ourselves. Take some time and write down everything that comes to your mind that you like and appreciate about yourself. If you're with your partner or a friend, ask them to do the same thing and then tell each other what you wrote down. When you say it, you claim it!
2) Take a virtual cocktail or cooking class and learn a new recipe
You've been thinking about a cooking and cocktail class but didn't have a time yet? Valentine's Day gives you an excellent opportunity to learn something new as a couple or alone. So, don't hesitate and go for it. New skills and sharing experiences are always worth it.
1) Try an online virtual escape room
There are many options for virtual escape rooms, and for some of them, you even don't need to have a team. You can join on your own. Try mysteryescaperoom.com or expeditionescape.com and solve the puzzle in a group or alone. It's up to you!
---
What do you think? Which one is your favorite for Valentine's Day?