If you're a solo traveler (especially a woman) and planning a trip to Istanbul, here you can find an overview of safe neighborhoods. As a woman, I spent two weeks in Istanbul alone and I always felt very safe in the city, but it's always good to know your neighborhood a little bit before you book your accommodation.
I created this overview of safe neighborhoods with my friend Ahmet, who is also a local in Istanbul and is familiar with most of the districts and neighborhoods. Check it out and book a place that suits you the best.
If you're looking for the best places to eat in Istanbul, you might like this article: Top 10 Restaurants and Coffee Shops in Istanbul You Will Love.
---
Where to stay in Istanbul (safe neighborhoods)?
Even if Istanbul is considered European, the city is not one of the bucket list destinations in the Travel Challenge Book: Europe. Do you know why?
Well, Turkey bridges Europe and Asia, though the vast majority of its territory is considered part of Asia. That's why it'd belong to the (future) Travel Challenge Book: Asia.
Istanbul also occupies two continents. Which side is better for your stay? Keep reading.
You can choose to stay on the Asian side, which is quieter, safer, and has many affordable accommodations, but it's far away from the city center with the main tourist attractions.
You can also choose the European side, which is close to the popular tourist attractions with many restaurants, bars, and places to shop. Still, accommodations are usually more expensive, and you need to be careful about the neighborhood you stay in.
As a woman traveling alone, my priority was to be in a safe area, but I also didn't want to stay far away from the city center as I wanted to explore and visit the most popular tourist attractions. That's why I decided to stay on the European side of Istanbul and chose the safe neighborhood of Akaretler in Besiktas district.
Besiktas district including the neighborhoods Levent, Bebek, Ortakoy, and Akaretler
Levent is one of the central business districts with many high-rise hotels, shopping malls, and some restaurants (mainly food chains). It's the right place if you like shopping and have easy metro access to get wherever you want. It's pretty busy there, quite loud, and has lots of traffic during business hours.
Bebek is one of the best neighborhoods in Istanbul with its lovely waterfront promenade and many restaurants and bars. It's relatively busy during the weekends and at night. As it's quite an expensive neighborhood, you'll find just a few hotels and apartments here. Even if you don't choose to stay there, it's worth visiting.
Ortakoy is a nice neighborhood around the famous bridge connecting two continents with the Ortakoy Mosque at the central square, many cafes, and charming shops. Ortakoy is known for "Kumpirs" (baked and stuffed potatoes) that you can buy on the street. You'll find here many hotels and affordable Airbnbs where you can stay and enjoy this lovely neighborhood. One of the places you can see below "Entire serviced apartment hosted by Dilan".
---
1 bedroom 2 beds 1 bath
This place offers: kitchen, wifi, washer, free parking and co.
Check on the price and make a reservation here.
Source: airbnb.com/rooms/51679210
---
Akaretler is a great, small, and safe neighborhood I can recommend to everyone as I stayed here. You'll find here many restaurants, local coffee shops, and grocery stores. Everything is within walking distance, and you can easily catch a taxi if you want to get a ride to see famous tourist attractions.
I stayed in Turkuaz Suites Bosphorus (see the picture below), where I got a good deal. I wanted to have an apartment with a kitchen to make my meals, but the kitchen was not really equipped for cooking. I quickly realized that it's much easier to eat in local restaurants as the food is delicious and affordable. Otherwise, I felt very safe at this place, and the staff was friendly. I just needed to get used to the Ezan (call for prayer) from the mosque every morning. 😊
Turkuaz Suites Bosphorus / Source: booking.com
Sisli district including neighborhoods Mecidiyekoy and Nisantasi
Mecidiyekoy is a prestigious neighborhood in Istanbul with many business hotels, a big modern shopping mall (Cevahir), and easy access to the metro. You can find here many hotels to stay in.
Nisantasi is a residential area famous for fancy, brand boutiques and shopping streets, local and international restaurants, and cafes. It's the right place for foodies and shopping lovers. There are many hotels and apartment buildings where you can stay. Just choose the right one based on your budget.
Beyoglu district including neighborhoods Galata, and Karakoy
Galata is perfect for young people and those who love nightlife. You'll find here many bars and pubs. The main attraction of this neighborhood is the Galata Tower. Around you can see many restaurants and small shops within walking distance of the famous Istiklal Street. Many Airbnbs are located in this area.
Karakoy is a great neighborhood for budget travelers and young people with many charming cafes, little shops, and outdoor terraces. You'll find many Airbnbs, hostels, and cheap hotels here. There are also some pricey hotels as well, so it depends on what you prefer.
---
Studio 2 beds 1 bath
This place offers: kitchen, wifi, washer in building, free street parking, pets allowed and co.
Check on the price and make a reservation here.
Source: airbnb.com/rooms/3699442
---
Sariyer district including neighborhoods Maslak, Tarabya, Istinye, and Yenikov
Quiet neighborhoods where mostly locals live might be relatively far away from the city center, but nice locations to stay.
Fatih district including Sultanahment neighborhood
Be careful if you choose your accommodation in the Fatih district, with the Sultanahmet neighborhood which includes prominent landmarks such as the Blue Mosque or Hagia Sophia. Many blogs recommend this neighborhood for travelers visiting Istanbul for the first time, but locals wouldn't recommend you stay there for long and especially not if you're a woman traveling alone. It's a hectic and touristy area and it might not feel safe.
Also, avoid Taksim Square and the surrounding areas at night as it's not safe, especially for women.
If you decide to stay on the Asian side, I was recommended the neighborhoods of Kadikoy, Caddebostan and the Uskudar district.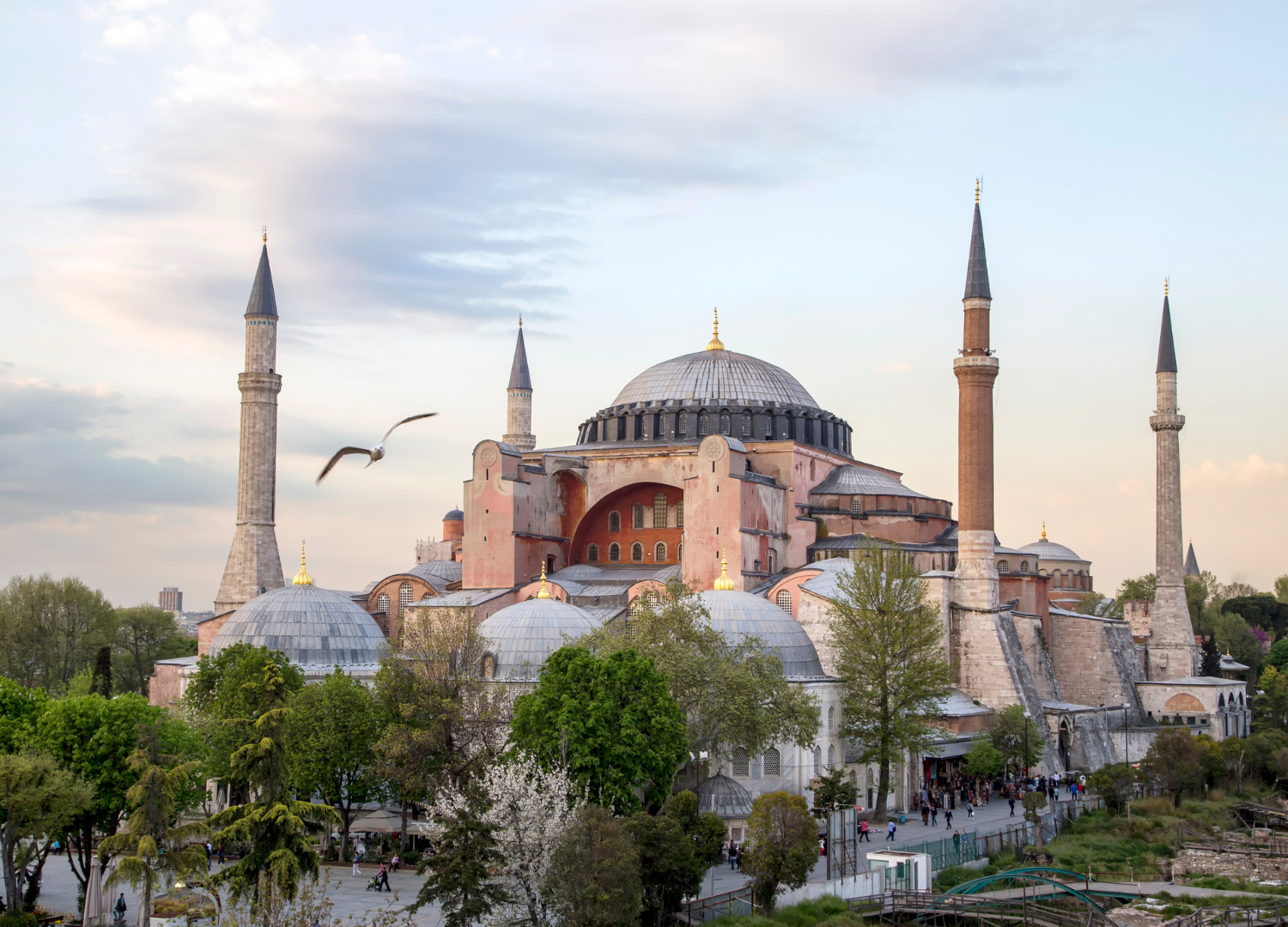 ---
I hope this overview of safe neighborhoods will help you to better choose an accommodation for your trip and if you have any experience (good or bad) with one of the neighborhoods, don't hesitate to share with us in the comments below. 😊